I am a postdoc in
Ivo L. Hofacker's
Theoretical Biochemistry Group (tbi)
at the
University of Vienna
. My research activities include a software project to simulate cotranscriptional folding of large RNA molecules, the development of a foundational, coarse-grained, biophysical model for kinetic folding of multistranded nucleic acid systems, and a sequence design software for multistranded nucleic acid systems that integrates thermodynamic optimization with optimization of selected kinetic parameters. Before my present appointment, I studied Molecular Biology at the University of Vienna with focus on computational RNA design (using both thermodynamic and kinetic models of RNA folding), and I worked as a postdoc in
Erik Winfree's
DNA and Natural Algorithms Group
,
Caltech
to develop a compiler framework that unifies the design of complex nucleic acid "strand displacement" systems and formal verification. Feel free to download my
CV
for more details.
June, 2020
Research
Here is a short list of keywords that illustrate my research interests.
Nucleic acids
strand displacement system design
bi-stable and multi-stable conformational design
sequence design
energy landscapes
folding kinetics
co-transcriptional folding
conformational self-replication
ribozymes
riboswitches
Chemical reaction networks (CRNs)
CRN equivalence
formal language properties
CRN condensation (coarse graining)
Software
I use, contribute to, and develop various scientific open-source software projects, related to thermodynamic and kinetic modeling, energy landscapes, co-transcriptional folding, and nucleic acid strand displacement systems. The software can be found on GitHub, either in my personal repository, in the DNA Group repository or the ViennaRNA repository.
Here are links to particularly relevant software:
RNAdesign.pl -- nucleic acid sequence design

DrTransformer -- co-transcriptional folding
BarMap -- co-transcriptional folding
Conferences, Talks & Posters
Have we met? An almost complete list of conferences I have visited in the past...
06/2019 - MPP2 Finale Workshop, Caltech: A general-purpose CRN-to-DSD compiler with formal verification, optimization, and simulation capabilities [slides]
04/2019 - FNANO19, Snowbird: Enumeration, condensation and simulation of pseudoknot-free domain-level DNA strand displacement systems [slides]
01/2019 - GRC on RNA nanotechnolgy, Ventura: Compilation and verification of nucleic acid reaction networks [poster]
07/2018 - VEMDP, Oxford: Equivalence of chemical reaction networks in a CRN-to-DNA compiler framework [slides]
02/2018 - 33rd TBI Winterseminar, Bled: Reaction enumeration and condensation of domain-level strand displacement systems [slides]
09/2017 - DNA23 - DNA Computing & Molecular Programming Conference, Austin: A General-Purpose CRN-to-DSD Compiler with Formal Verification, Optimization, and Simulation Capabilities [slides]
09/2016 - DNA22, Munich: Energy landscapes and folding kinetics of pairwise interacting RNAs [slides]
03/2016 - PhD Defense Talk, Vienna: Control of RNA function by conformational design [slides]
08/2015 - DNA21, Boston
02/2015 - 30th TBI Winterseminar, Bled: BarMap & SundialsWrapper -- advanced RNA folding kinetics [slides]
02/2015 - GRC on RNA nanotechnolgy, Ventura: Design of XOR riboswitches [poster]
10/2014 - Herbstseminar Bioinformatik, Decin: Design of a circular RNA with prion-like behavior [slides]
05/2014 - SSBSS 2014, Taormina: Sequence-controlled RNA self-processing: computational design, biochemical analysis and visualization by AFM [poster]
02/2014 - TBI Winterseminar, Bled: Folding kinetics of self-polymerizing RNA
10/2013 - Herbstseminar Bioinformatik, Decin: Circularization and multimerization of synthetic ribozymes [slides]
10/2013 - DK RNA Biology Retreat, Krumbach: Design and Analysis of self-polymerizing RNA
02/2013 - TBI Winterseminar, Bled: Design of self-processing RNA
10/2012 - Herbstseminar Bioinformatik, Decin: Design of self-processing ribozymes
02/2012 - TBI Winterseminar, Bled: Conformational design of self-organizing ribozymes
10/2011 - Herbstseminar Bioinformatik, Vysoka Lipa
02/2011 - TBI Winterseminar, Bled: Energy barriers in pseudoknot conformation space
10/2010 - Herbstseminar Bioinformatik, Vysoka Lipa: Design & future aspects of artificial RNA-switches in synthetic biology
02/2010 - TBI Winterseminar, Bled: Design of artificial RNA-switches
Funding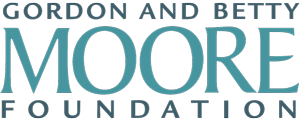 previous projects:
Curriculum Vitae
My most recent CV can be downloaded here